Film dev timer
Film Dev Timer (or FDT for short) aids traditional black and white photographers in the developing process of their films. It times each part of the developing process and is customisable to suite the users requirements.
Customisations include:
Modifying default pre-wash, developer, stop bath, fixer, hypo clearing, final wash and wetting agent times
Modifying default agitation plan including initial agitation as well as setting a short agitation that reoccurs every minute.
Downloads:
Home screen: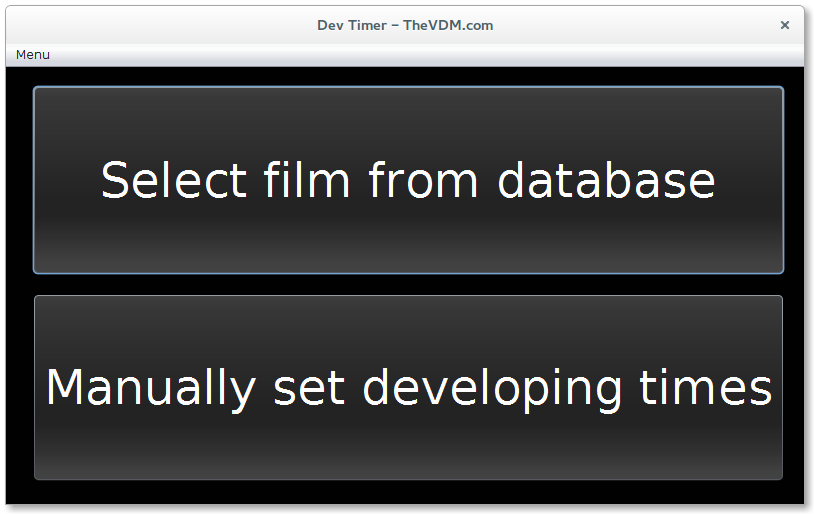 Selecting a film from the database: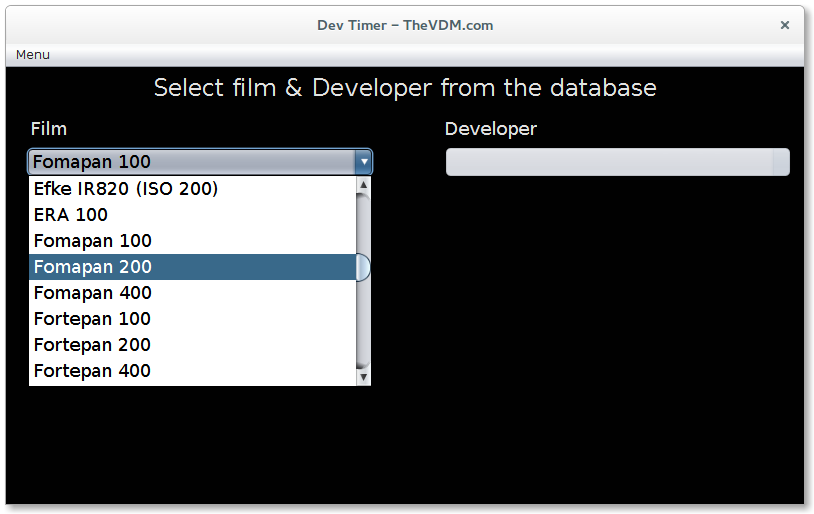 Selecting a developer from the database: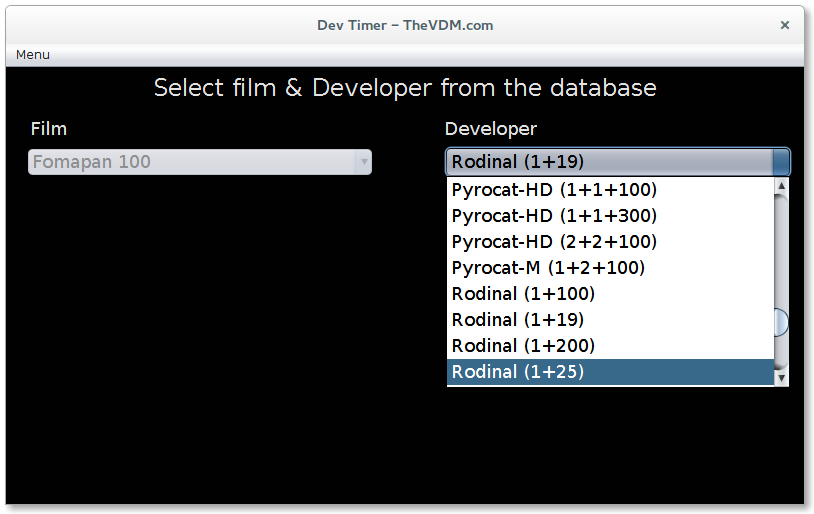 Results from the database: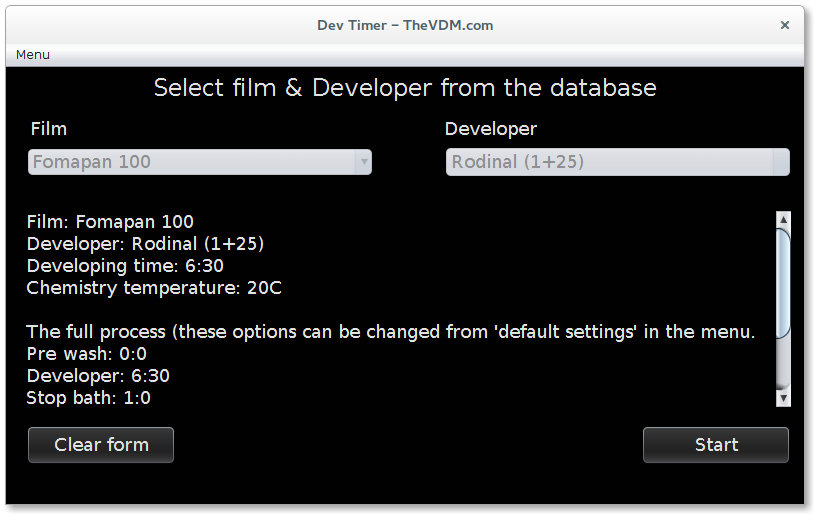 Manually setting developing times: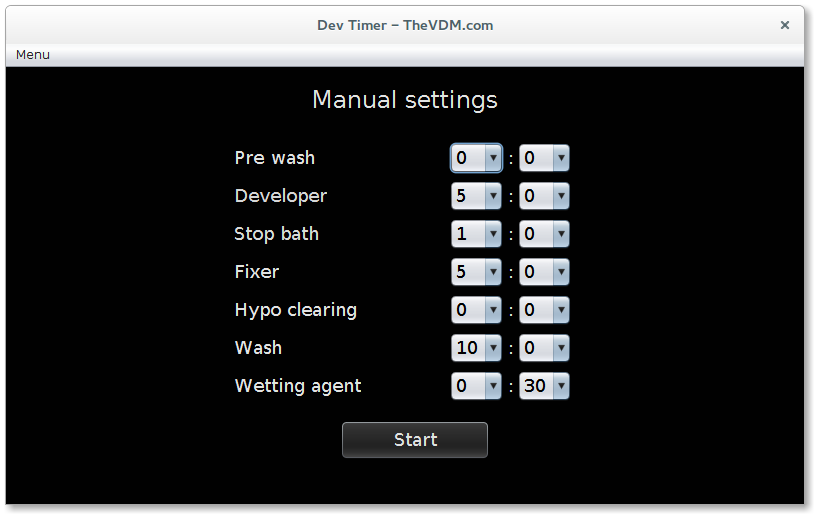 The timer: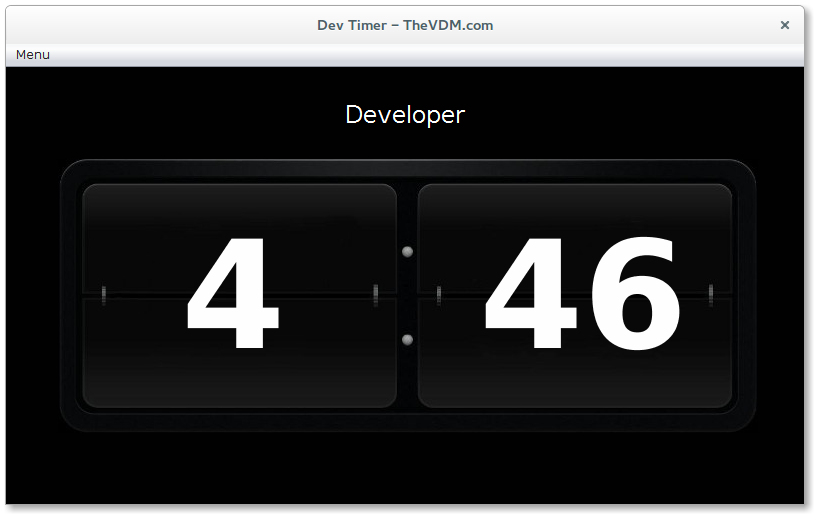 Setting the default options: